---
THE #1 FUNNIEST "TIME-KILLER"

FlyNova is a stunning flying spinner with an ingenious hidden drive mechanism capable of incredible aerobatic tricks  and stunts.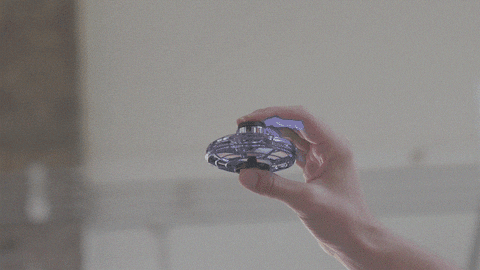 ✔ Perfect for stress
✔ Dream toy for all ages
✔ Cool tricks in 0 time
✔ The perfect gift
✔ Have fun together!
It is easy to master in just a few minutes and is a fun gadget to use by yourself or with friends. It can fly anywhere, is a fantastic gift and the best cure for boredom.
USE
How do I use my FlyNova Spinner?
Easy! Spin the motor by hand, throw it 45 degrees and it will come back like a boomerang. You can also throw it to a friend.
When not in use, you can charge it with the included USB cable.
INFO
The package contains: 
1 X LED FlyNova Spinner
1 X USB Cable
FAQ
How much is shipping?
Shipping is completely free, great!
How long is the delivery time?
About 12-17 days. We deliver our products from producers outside Sweden. We therefore ask for your understanding that the delivery time is a little longer. We do this so that we don't have to keep stock and thus can lower the price for you as a customer. Unfortunately, you have to wait a few extra days for your item, but the benefits are big savings and quality-assured products, where we offer a 30-day open purchase. We also cover your shipping costs!
Do you have an open purchase?
Yes, we have 30 days open purchase, so you have time to get your product home!
How do I contact you?