---
MOVE THE SUNSET INTO YOUR ROOM!
Tired of the dark and the cold? During the winter months, it can be boring not to get the heat and light you need.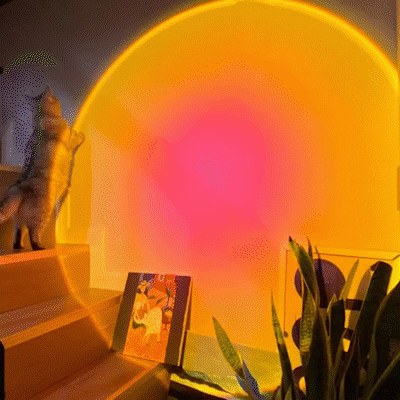 But with our Sunset Lamp, you can get a fabulous effect that gives your room a constant beautiful sunshine that enlivens the mood during colder times.
The beautiful light from the lamp calms the mood and helps those who feel a little depressed or stressed.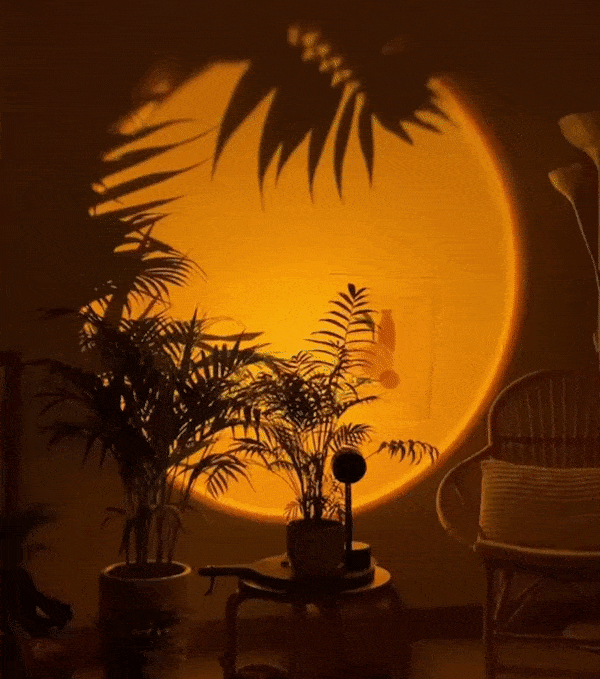 ✔ Summer feeling already now
✔ Calming effect 
✔ Beautiful pictures at any time
✔ Sunset in your home


✔ There is no cozier environment
USE
How do I use my Sunset Lamp?
Our Sunset Lamp can adjust the angle of the entire lamp head to project rings of light in different shapes and sizes.
The greater the distance, the greater the projection of the sunlight onto the wall, ceiling or floor.
INFO
4 different colors
17cm high
Can be rotated 180 degrees
FAQ
How much is shipping?
Shipping is completely free, great!
How long is the delivery time?
About 12-17 days. We deliver our products from producers outside Sweden. We therefore ask for your understanding that the delivery time is a little longer. We do this so that we don't have to keep stock and thus can lower the price for you as a customer. Unfortunately, you have to wait a few extra days for your item, but the benefits are big savings and quality-assured products, where we offer a 30-day open purchase. We also cover your shipping costs!
Do you have an open purchase?
Yes, we have 30 days open purchase, so you have time to get your product home!
How do I contact you?